Clean Energy
ANCA works with North Country residents, businesses and communities to help them reduce energy use, costs and carbon emissions. Staffed by a team of Energy Circuit Riders (ECRs), our Clean Energy Program collaborates with community leaders and partner organizations to provide equitable access to climate smart initiatives, while growing our region's clean energy workforce.

Save the Date! Our Clean Energy Conference is back.
Join ANCA and the Mohawk Valley Clean Energy Team for the 2023 Clean Energy Conference in Utica, New York on June 1-2.
Learn More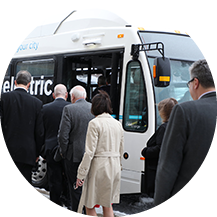 Clean Transportation Initiative
ANCA is working with partners to capture and drive opportunities to increase both EV adoption and charging station infrastructure build out. We aim to increase visibility, support, and funding for the rapid transition to clean transportation across the region for passenger, mass transit, and commercial vehicles.
Learn More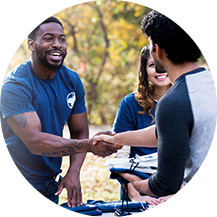 Regional Clean Energy Hub
ANCA manages NYSERDA's Regional Clean Energy Hub in New York's North Country. This new program is designed to consolidate services and create a hub of knowledge and technical support for existing NYSERDA initiatives.
Learn More
Featured Story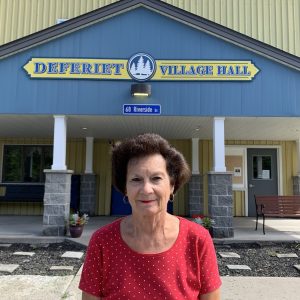 Building a Bright Future
The 282 residents in the Village of Deferiet have a strong clean energy advocate at the helm. Eager to enroll in the CEC program and bring energy efficiency and renewable energy benefits to her community, Deferiet Mayor Janet Zando has been working closely with ANCA ECRs to complete High Impact Actions. Under Janet's leadership, the Village is monitoring its energy use in its municipal buildings and has begun implementing clean energy project improvements like replacing its street lights with more efficient LEDs.
Read More