Equity and Inclusion
As the home of the Adirondack Diversity Initiative since 2019, ANCA is working to strengthen equity and inclusion through programs that empower residents, businesses, organizations and communities to increase understanding and awareness and enact positive change toward a more welcoming and inclusive Adirondack North Country.
In 2020 we crafted a strategic vision that centers racial equity as a critical component of everything we do. We have begun enacting this vision to develop and implement practices that help us better serve our communities and grow a New Economy that Works for All.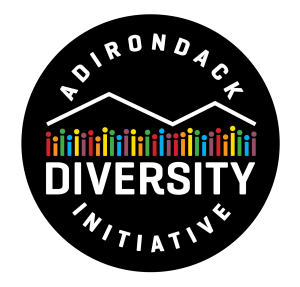 Adirondack Diversity Initiative
The Adirondack Diversity Initiative (ADI) exists at the intersection of environmental and transformational justice, working to make the Adirondacks a more welcoming and inclusive place for residents and visitors while ensuring a vital and sustainable Adirondack Park for future generations.
Established in 2015 as a volunteer-run coalition and now based at ANCA's office in Saranac Lake, ADI is a collaboration of regional partners who are working to develop and promote strategies for building diversity, equity, inclusion and belonging for all who visit, live and work in the Adirondack region.
ANCA became the home of ADI in 2019 when the Initiative received funding to hire its first director. The State of New York awarded a $250,000 grant from the Environmental Protection Fund, to be managed by the Department of Environmental Conservation, to support the Initiative. ANCA was nominated by the ADI Core Team and selected by the State to oversee the grant and the program.
As home of the ADI team, ANCA supports the Initiative's growth and works closely with ADI staff to center diversity, equity and inclusion across all of our program areas. To learn more about ADI, its programs, events and more, please visit www.diversityadk.org. Questions about the Initiative may be directed to ADI Associate Director Melanie Reding at mreding@adirondack.org
Visit ADI's website at www.diversityadk.org for information about current programs and to sign up for updates.
Featured Story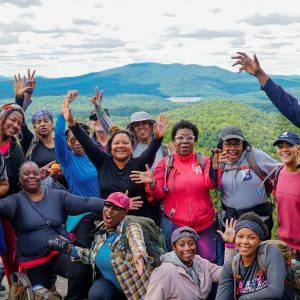 Emerging Stewards
A collaboration focused on strengthening relationships between people and place while promoting a sense of belonging, ADI's Emerging Stewards Program is empowering young people of diverse backgrounds to become future stewards of this special place. Supported by powerful partnerships with the SUNY College of Environmental Science and Forestry at Newcomb, SUNY Potsdam, Inclusive Woods & Us, and local organizations like Camp Dudley, Camp Eagle Island, and Camp Sagamore, the Emerging Stewards program provides opportunities for Black, Indigenous and People of Color (BIPOC) and other minoritized groups to experience the region's cultural, natural and recreational assets. "After returning from an amazing...
Read More