Farm Stops
Bike the Barns is all about connecting with our food, our farms and our farming landscapes. This year's 25-mile ride — set for Saturday, October 7, 2023 in New Yorks' Champlain Valley — will feature stops at local farms, an experiential agricultural museum and the microbrewery where the ride starts and ends. Each stop will provide an opportunity to meet local food producers and learn more about their operations, their inspirations and their work.
For information about the route and to register, visit BikeADK.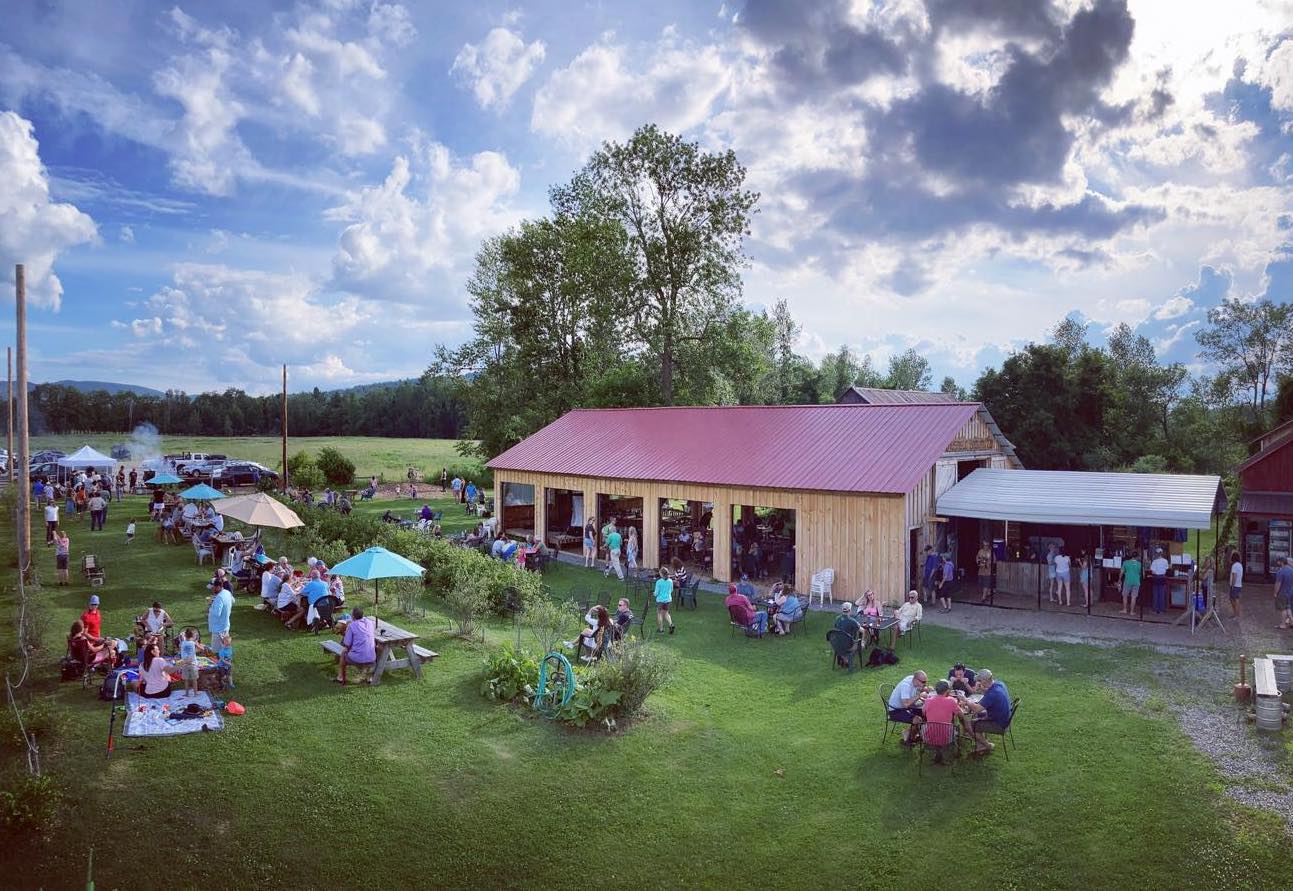 Ausable Brewing Company
Ausable Brewing Company is a farm-based nanobrewery owned and operated by brothers Dan and Dylan Badger. Located on 140 acres in the Champlain Valley just east of the Adirondack High Peaks, ABC is dedicated to serving a variety of high quality ales, lagers and house sodas in a relaxed and fun atmosphere. Their focus has always been on consistency, quality and creativity. You won't find their beers in bars and restaurants; you're invited to take a scenic ride to the brewery to enjoy its crafted beverages and bucolic setting. Learn more at www.ausablebrewing.com
Photo courtesy of Ausable Brewing Company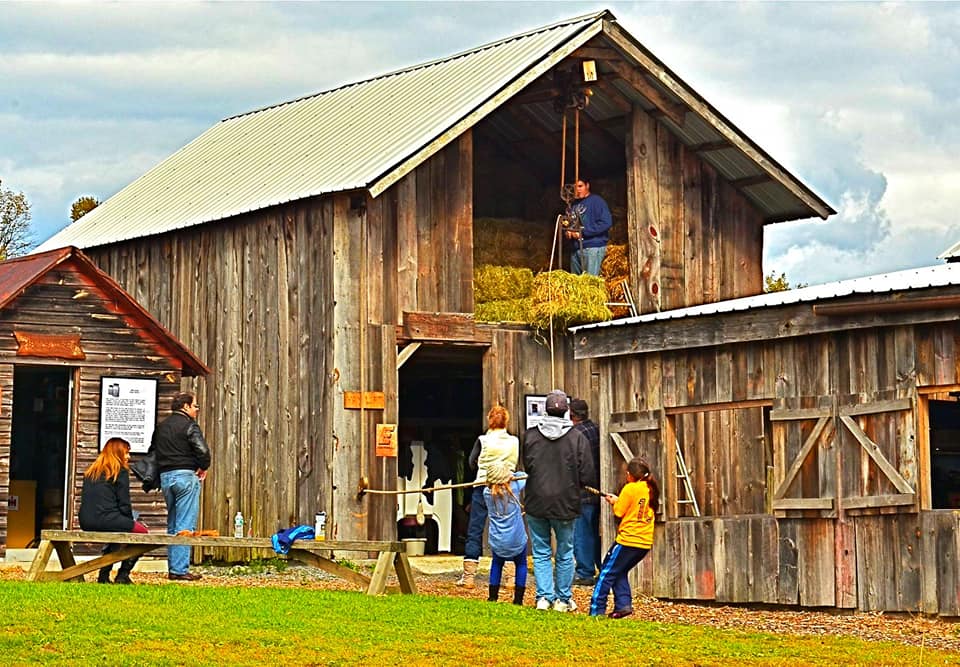 Babbie Rural and Farm Learning Museum
Babbie Rural & Farm Learning Museum, located in Peru, NY in Clinton County, is a non-profit educational institution dedicated to preserving our region's historical and agricultural way of life. The museum's mission is to provide an entertaining environment where visitors can learn about rural and farm life in the Champlain Valley and Adirondacks prior to the 1950's. Visitors are invited to learn about New York's rural and farm life development through interactive demonstrations and displays of horse-drawn implements, gas engines, early tractors and other agricultural tools. Learn more about the Babbie Museum at www.babbiemuseum.org.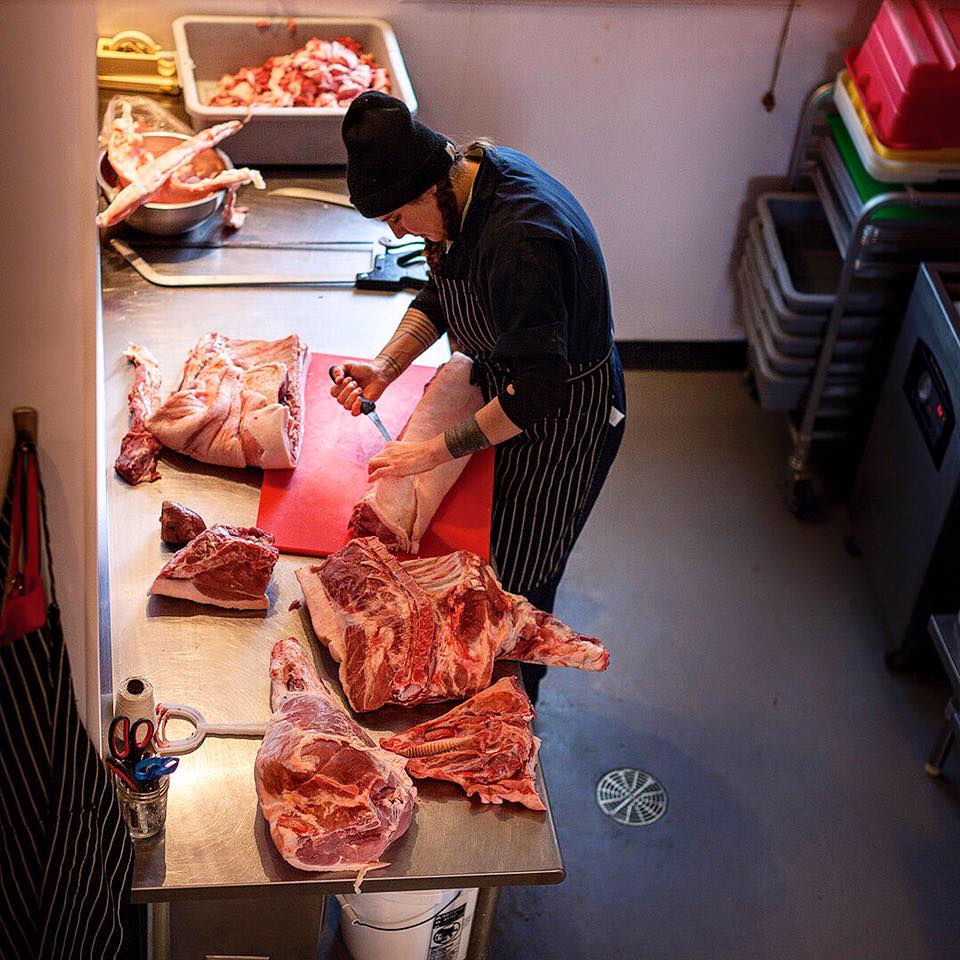 Mace Chasm Farm
Mace Chasm Farm grazes cattle, poultry and pigs and produces grafted tree nursery stock on about 120 acres in Keeseville, NY. They prepare delicious sausages, cuts, grinds, broths, smoked meats, salami, pate, and cooking fats each week in their small on-farm butcher shop. The Mace Chasm Farm team cares for the environment in their grazing and butchery practices. Their beef and sheep are grass-fed, and our pigs, chickens and turkeys forage on pasture and eat grains and whey, which makes for excellent meat and eggs. All of their animals are rotationally grazed. Each week, they produce a variety of fresh and smoked cuts and prepare sausages and sandwich meats using fresh herbs from the farm and organic spices. Mace Chasm Farm's products can be purchased at their farm store and local summer and winter farmers' markets. Learn more at www.macechasmfarm.com.
Photo by Ben Stechschulte, courtesy of Mace Chasm Farm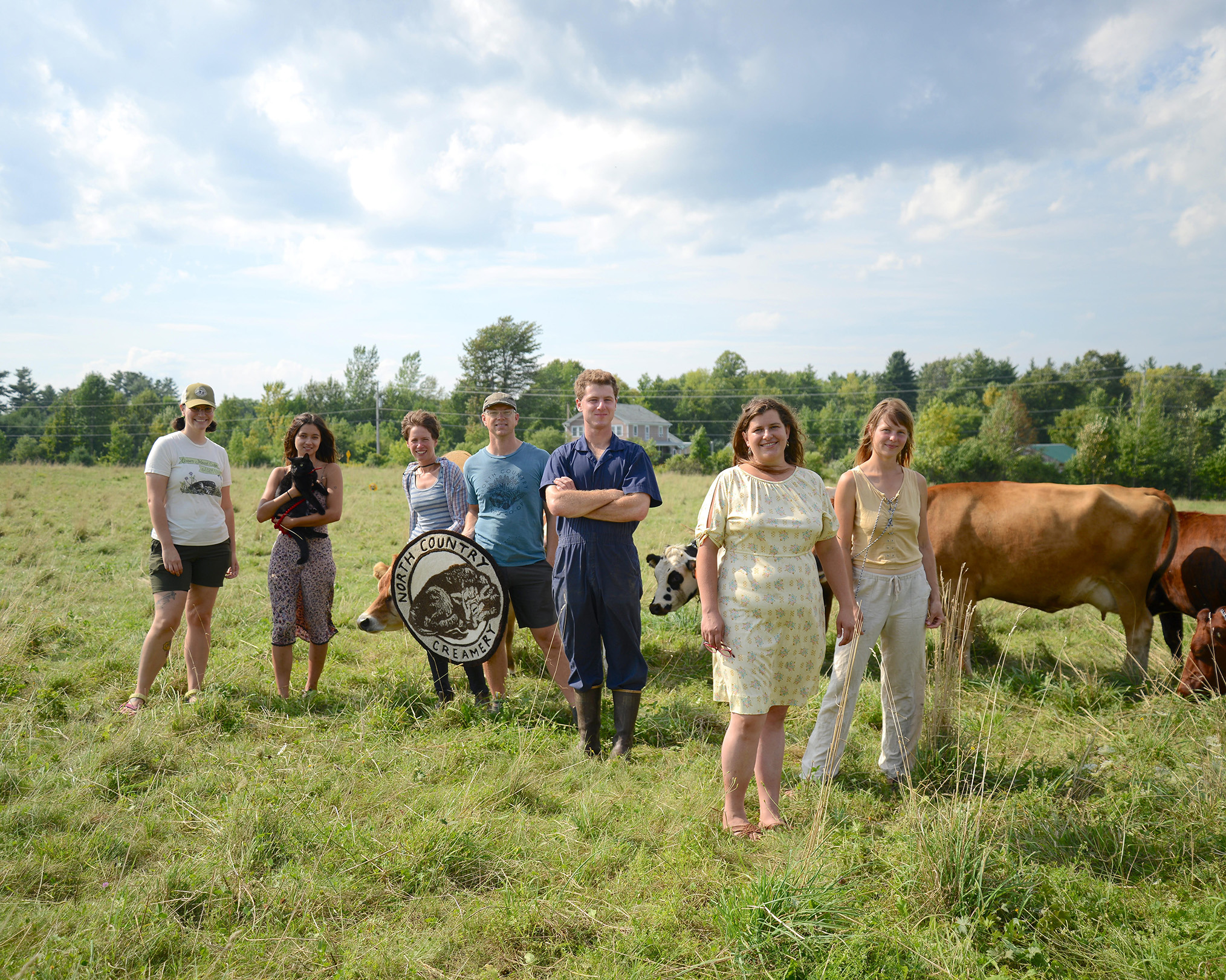 North Country Creamery
North Country Creamery is a 115-acre dairy farm located on Mace Chasm Road in the town of Keeseville. First generation farmers Ashlee Kleinhammer and Steven Googin operate the small-scale, premium dairy which produces cheese, milk, and yogurt from an on-farm, grass-fed milking herd. In addition to the dairy operations, they operate Clover Mead Cafe & Farmstore. The farm store offers North Country Creamery dairy products, as well as a variety of farmstead, organic, and local produce, while the café serves baked goods and made-to-order sandwiches throughout the year. Learn more about North Country Creamery at www.northcountrycreamery.com
Photo by Sam Cecil, courtesy of North Country Creamery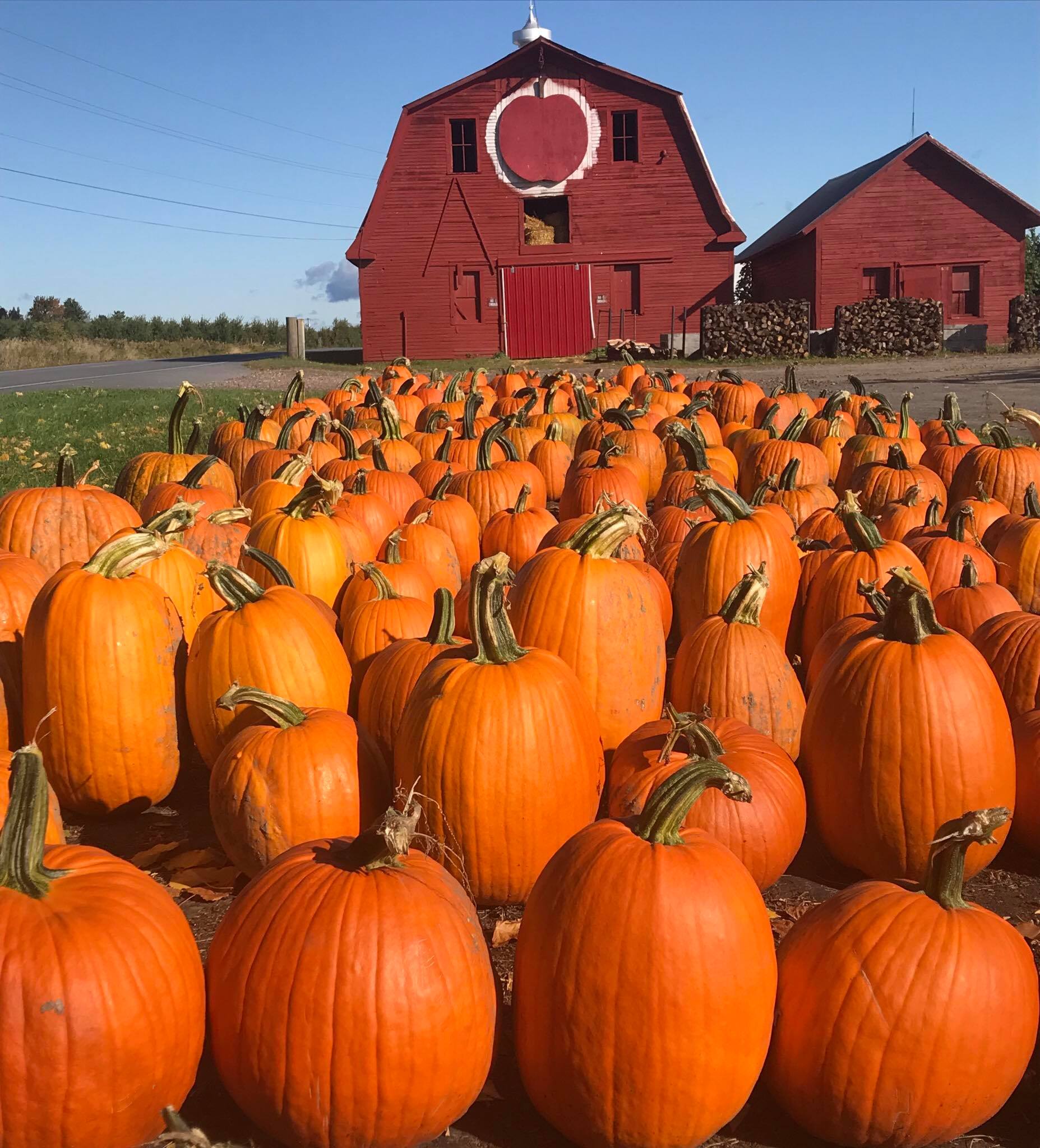 Northern Orchard Co.
Northern Orchard Co., Inc. is a grower, packer, and wholesale shipper of premium quality apples. The orchard was established in 1903 and is now operated by the second and third generation of the Mulberry family, including Albert and Cynthia and their children Jesse and Jenna. Located in the town of Peru in New York's beautiful Champlain Valley, the farm produces many varieties of apples including McIntosh, Cortland, Honeycrisp, Fuji, Red Delicious, Gala, Macoun, Cameo, Snapdragon, RubyFrost, Fortune, Paula Red, Zestar!, Gingergold and dozens of other favorites. Visitors to the orchard can also purchase fresh vegetables, fruit, berries, plants and other products grown on their own or neighboring farms. Learn more about Northern Orchard at northernorchard.com.