Assisting Municipalities at No Cost
ANCA's Energy Circuit Riders help municipalities plan, finance and implement energy-saving upgrades to buildings and infrastructure as well as projects that focus on renewable energy technologies. Working side-by-side with municipal officials, they provide capacity and expertise to support informed decision-making.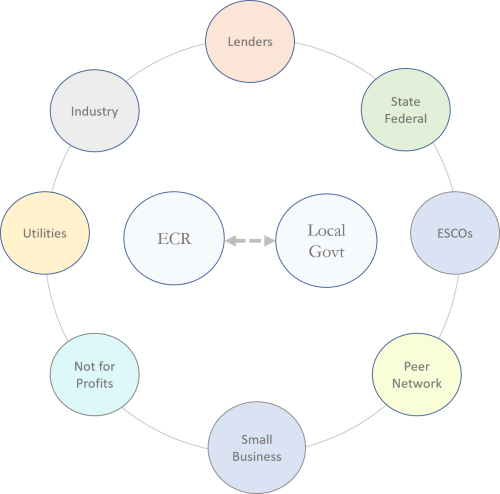 Adding Time and Capacity
ANCA's Energy Circuit Riders understand the challenges faced by municipal leaders in their efforts to provide and maintain affordable, energy efficient and functional public buildings. As trained problem solvers, they respond to local needs and circumstances in a variety of ways:
Identifying pathways for project cost-savings and offsets
Establishing baselines and comparisons for building energy performance
Creating economies of scale through project aggregation and partnerships
Supporting cost:benefit decisions with appropriate information and methods
Providing guidance for project permitting and property assessment
Coordinating project communications, paperwork and reporting
Offering a neutral perspective to assist decision-makers and their constituents
Acting Locally
ANCA's Energy Circuit Riders are long-standing residents of the North Country. They are public facilitators, researchers, technical experts and builders. Each has served in a leadership capacity within their community and is well suited to support municipal pursuits for affordable, energy efficient and functional public works.
To learn more, please contact ANCA ECR Nancy Bernstein at 518-891-6200 or nbernstein@adirondack.org.
ANCA's Energy Circuit Riders are supported through a Cleaner Greener Communities grant from NYSERDA