Thank you to all who participated in the 2020 ON-RAMP, ANCA's virtual clean transportation summit.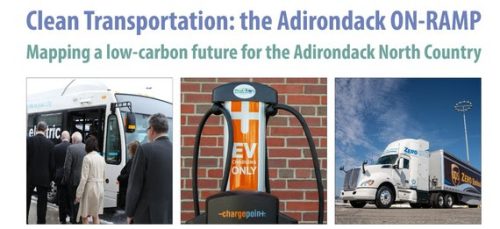 While ANCA will not host the Clean Transportation: Adirondack ON-RAMP summit in 2021, our staff continues to work closely with local communities, regional partners and State agencies toward our strategic goal of decarbonizing our region's transportation and mobility systems.
Here are a few things we have been working on since last year's summit:
Actively collaborating with organizers of the 2023 World University Games to lay the groundwork for a region-wide, low-carbon transportation transition for the North Country
Partnering with the Vermont Energy Investment Corporation to pilot a program to increase adoption of used plug-in electric vehicles among low-to-moderate-income households in the North Country
Focusing on Climate Justice for ANCA's 2021 Annual Meeting on Friday, September 17, 2021
Collaborating with the Adirondack Diversity Initiative to secure clean transportation options for the Bi-directional program
We are grateful to partner with you — innovative thought leaders, solution providers, and passionate industry champions — as we collectively re-imagine what transportation can be in the North Country.