"For me and my family, the ability to do what we love and share it with others is a legacy we all want to be part of. Personally, it is very fulfilling to be back in operation and continue the family tradition for another generation."

~ Josiah Martin, Martin's Handmade Pretzels, Moira, N.Y.
This month, ANCA's Center for Businesses in Transition (CBIT) announced the successful transitions of three Franklin County businesses to new ownership.
At Martin's Handmade Pretzels in Moira, Josiah Martin bought his grandfather's business with the help of his father. At Little Town Lanes, also in Moira, and Happy Camping RV in Vermontville, dedicated employees took over the businesses from retiring owners. In each case, critical transition services were provided by the Franklin County Economic Development Corporation (FCEDC), a CBIT liaison organization.
CBIT was established in 2018 as a network of economic development experts across the North Country committed to sustaining the local businesses we love. The FCEDC and other members of the partnership are helping current and future business owners navigate the challenges of a business transition — from marketing opportunities to key connections to strategic regional resources, and — most challenging of all — identifying and addressing financing needs.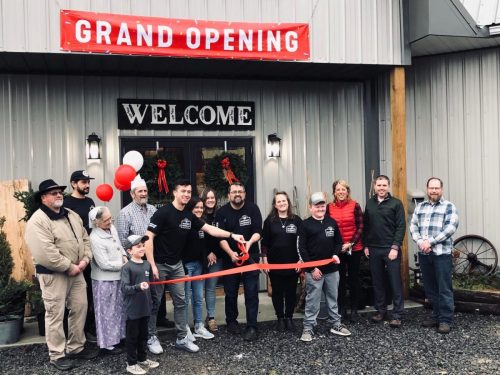 Since I joined ANCA last summer, each visit to a business in the region has me thinking about the future of our businesses — corner stores, coffee shops, retail establishments, skilled tradespeople, health care providers, and more — and how we all can support a vibrant future for the spaces and services we use each day.
There are thousands of business owners in our region thinking about their next chapters, be it retirement, a compelling opportunity elsewhere, a new entrepreneurial adventure, or a combination of factors.
Here are a few ways we can all contribute to an environment that supports business owners and their families, entrepreneurs, and the preservation of our favorite spots:
Support local businesses. It should go without saying that the foundation of strong business transitions are strong businesses. Each of us can strengthen our communities today, tomorrow and years into the future by continuing to support small local businesses and service providers.
Learn more. Have you ever wondered what a chamber of commerce does? What about an economic development corporation or industrial development agency? Learn more about CBIT liaison and partner organizations, and get to know the services and opportunities provided by experts in your own community or county. And spread the word! Get updates in ANCA's monthly e-newsletter, follow CBIT on Facebook and share opportunities with the entrepreneurial people in your life.
Consider your entrepreneurial future. Have you ever dreamed of owning your own business? With services provided by CBIT liaisons and other local organizations, this dream may be closer than you think. Purchasing an existing business — even if you'd like to make changes to it — can be a great way to tap into existing facilities, supply chains and clientele. (Pro tip: www.ownanorthcountrybusiness.com is a great place for future business owners to start. You'll even find a list of available businesses!)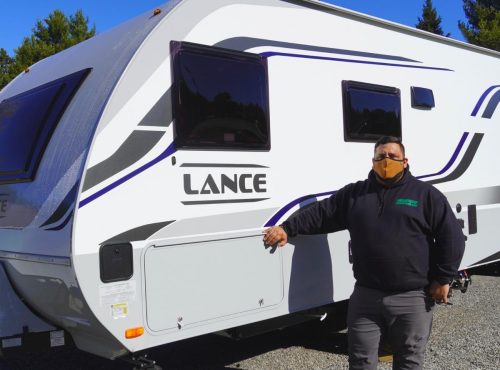 Plan for the future of your business. Or, plan to plan. Business transitions can take 3-5 years from start to finish! It's never too early to think about the future of your business, from selling to a family member or current employee, transitioning to a worker-owned cooperative (like Ward Lumber in Jay and Malone, N.Y.), or selling on the open market, CBIT and your community liaison can help get you started. (Pro tip 2: www.ownanorthcountrybusiness.com is also a great place for current owners to start!)
Attend an event. ANCA and the CBIT partnership host great events for business buyers and sellers alike. On February 15, 2022, we'll be hosting a free, virtual matchmaking event for current owners selling their businesses and aspiring owners thinking about making the leap. Information about this event can be found at — you guessed it — www.ownanorthcountrybusiness.com.
Become a CBIT liaison. Are you a North Country economic or community development professional interested in supporting business transitions in your community? You are invited to join our free 2022 CBIT Train-the-Trainer Program to join the team. Please feel free to email me at zhobbs@adirondack.org for more information.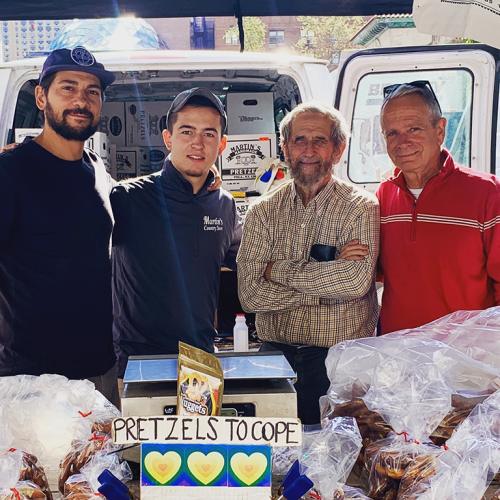 Share local success stories. Like the three successful transitions in Franklin County and others in the Ticonderoga Area and across the North Country. And please spread the word about CBIT services, resources and events. As businesses we work with attest, these tools and networks help make the transition process smoother and easier — and ultimately more successful — for both buyers and sellers.
Josiah Martin talks about legacy and his family's "ability to do what [they] love and share it with others." Across the region, there are thousands more owners thinking about their version of legacy and what the future holds for their businesses. I hope you'll join me in supporting the next generation of business owners, whose dedication and passion inspires me every day.
Photos, top to bottom: Ribbon-cutting and re-opening of Martin's Handmade Pretzels in Moira after fire in 2020 and renovation project in 2021; Max Nason, pictured, and his wife Veronica, are new owners of Happy Camping RV in Vermontville; Josiah Martin, center left, has purchased his family's pretzel business from his grandfather Lloyd, center right.
---
Zach Hobbs is Outreach Coordinator for ANCA's Center for Pandemic Response (ANCA CPR), which provides free and low-cost technical support services to help small businesses and organizations recover from the COVID-19 economic upheaval and plan for the future.