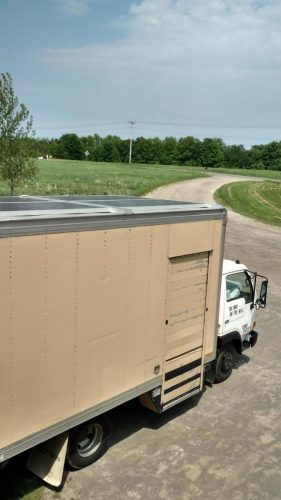 It has been a sizzling summer in the Adirondack North Country, but The Hub on the Hill is keeping its cool.
This spring, it became official. The Hub's retrofitted refrigerated box truck hit the road, delivering locally grown and processed food to buyers and markets around the region and beyond. The Hub on the Hill is a local food hub based in Essex, NY which provides Adirondack and Champlain Valley farms and local food businesses access to shared resources including a commercial kitchen, processing equipment and marketing outreach. A big piece of that outreach is its new delivery truck.
So what makes this truck so special? It has an additional refrigeration unit that is powered by the sun — keeping its contents cold even when the truck is turned off. A battery bank and four 3×6-foot, 300-watt solar panels on top of the roof power the truck's cooling system. This setup decreases the amount of fossil fuel needed to keep The Hub's precious cargo cool while loading and unloading the truck. And during cooler months, the solar-powered unit can be the sole source for refrigeration.
"We have learned a lot in this initial phase of rolling out this truck," said Jori Wekin, director of The Hub on the Hill. "We're excited keep improving the energy efficiency of our projects and maximizing our shared resources."
The project was dreamed up by Hub staff and partners after a meeting convened by ANCA in November 2016 as part of the Farm to Institution NYS Market Readiness Program. This effort was also informed by ANCA's involvement in the USDA Local Food Promotion Program. These discussions revealed a need in the region for a broader and more reliable system for getting fresh produce and perishable products to their customers.
With ANCA's administrative support and a shared goal of growing the local food economy, The Hub submitted a proposal for a Transporting Healthy Food Grant. These grants, presented in partnership by CSX and The Conservation Fund, range from $2,500 to $10,000 and support charitable organizations working to "increase access to fresh vegetables, meat, fish and dairy in vulnerable and underserved communities." The Hub's solar refrigeration project was awarded $10,000.
In a press release announcing the 2018 grant program, Katie Allen, director of the Conservation Leadership Network at The Conservation Fund described the goals of the program and the impact it can have on local communities:
"Everyone deserves access to fresh, healthy food, but a lack of nearby grocery stores and farmers markets makes it difficult for many to buy fresh meat, dairy and produce. That's why local groups working to bring healthy foods to these communities are so critical," she said. "The Grant Program for Transporting Healthy Food helps these organizations expand and enhance the important work they're doing, while also supporting local farmers. It's a win for food producers, food distributors and communities."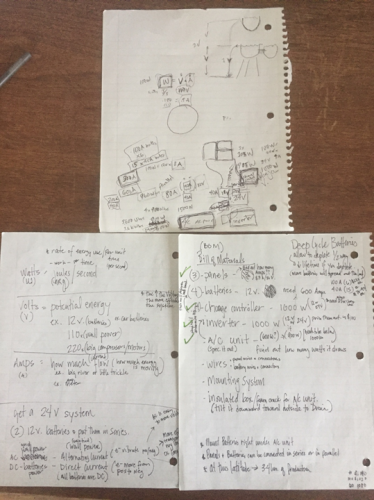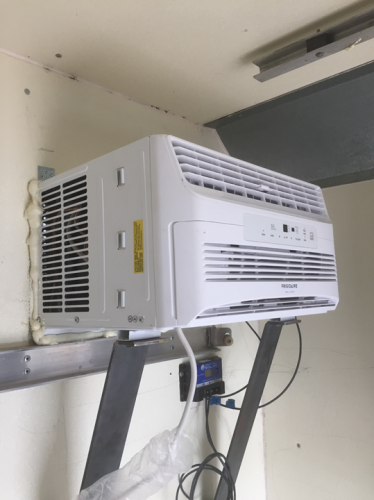 With the solar-powered refrigeration installed and operational since April of this year, The Hub's distribution network continues to grow. Three delivery routes now bring locally produced food—including fresh produce, dairy, meats and value-added products— to stops from Plattsburgh to Newcomb to New York City and to around 30 stops in between. Three to four times each week, The Hub brings products to restaurants, farm stores, small grocers, schools, businesses and local food hubs with the goal of looping more markets into their delivery routes in the coming months.
And the Hub's delivery fleet will soon be growing. Jori said that due to increasing number of deliveries, there is a need for additional vehicles to keep up with demand. "We're currently working on a Truck 2.0," she said.
We applaud The Hub's hard work connecting farmers with markets, consolidating and sharing resources to benefit food producers, improving access to local food in the region and adopting clean energy technologies that promote a more energy-efficient, cost-effective and environmentally-friendly business model.
These efforts are growing the region's New Economy in diverse and tangible ways.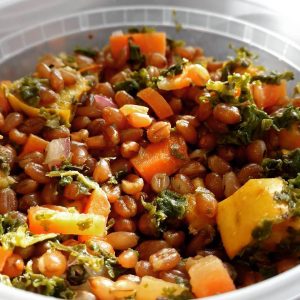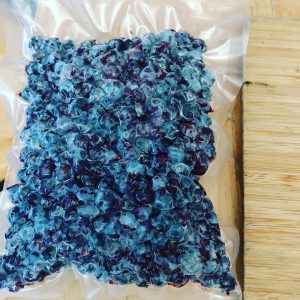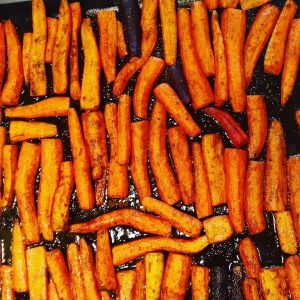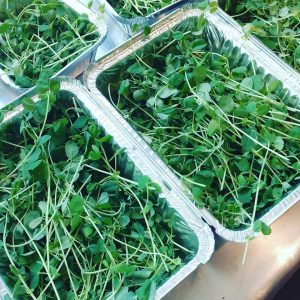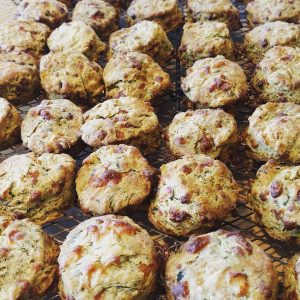 All photos courtesy of The Hub on the Hill.