By Zach Hobbs, ANCA CPR Outreach Coordinator
In graduate school, I studied the concept of risk and resilience as it relates to the development of children and young adults. Put succinctly, the healthy development of humans is slowed by risk factors and promoted by resilience factors. Understanding these factors allows us to address risks and encourage resilience, either generally or in very specific ways.
This rather academic concept was far from my mind 19 months ago when my boss, in another city and in a different capacity, called me across the office for an unscheduled meeting. A growing global concern over a mysterious virus meant we needed to press pause on big ideas and major projects and prepare to respond to a looming crisis.
In the subsequent days and weeks and months, I professionally and personally confronted the COVID-19 global health emergency. I had a front row seat at my new office — my kitchen table — as friends, family, community members and fellow New Yorkers navigated unprecedented uncertainty and public health fears.
In November, with no foreseeable prospects for a return to my physical office, I handed over the keys to my apartment — strategically chosen to be close to said physical office — and relocated to my family's home at the northernmost tip of Washington County, NY. Days grew shorter, nights colder, snow began to fall and I found a rhythm at home and in community. With some trepidation, we collectively confronted a season that is challenging even without the concerns of a pandemic.
I made it a point throughout last winter to continue to patronize my favorite small businesses across the region, often taking meandering two-hour drives through snowy hills for a coffee, pizza, loaf of bread, or 4-pack of beer (Dogwood pizza and bread pictured below).
These winter drives got me thinking a lot about risk and resilience and the way business owners, neighbors, patrons, and visitors have adapted to survive and continue to be in community with one another, fulfilling both wants and needs. New take-out windows, mask and sanitizer stations, events and programs, and other approaches to doing business emerged to reduce risk and promote resilience through the ongoing pandemic. Like my team, businesses paused the implementation of new projects and big ideas in order to respond to daily challenges.
As the pandemic closes in on its second full year in our lives, it is critical we consider resilience not as just survival, but resilience as preparing to thrive and better weather any future economic disruptions — from a snowy winter to a major construction project to another public health challenge. We know many businesses in our communities have not survived, and many others are dealing with daily questions of staffing, safety, sales and another winter.
I was lucky enough to join the ANCA team in late Summer 2021 as Outreach Coordinator for the newly established Center for Pandemic Response (CPR). ANCA CPR is working with small businesses across the North Country to recover from the COVID-19 crisis and develop customized resilience plans in its wake.
Our region's small business owners — and their patrons — deserve more than survival. Our network of partners throughout the region are prepared to help businesses make plans to thrive, no matter what tomorrow, the next year or the next decade bring. In other words, let's continue to manage the day-to-day while returning to some of the big ideas for tomorrow we've all had to pause.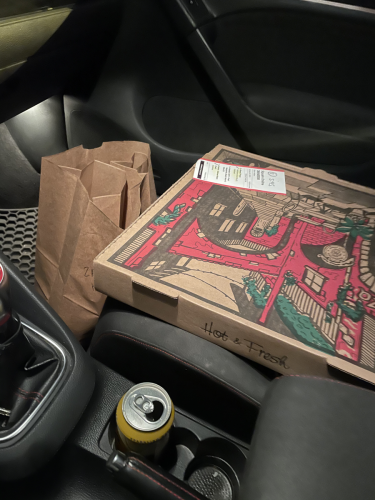 We encourage business owners and organization leaders to begin enrollment in ANCA CPR through a one-hour interview with one of our Program Navigators. These professionals will help businesses identify the services they need to build resilience — most of which are provided free of charge — and support them through the planning process.
In business, as in human development, we cannot completely eliminate the risks that we collectively face in the future. But we have the skills, gifts and sense of place to promote resilience factors that strengthen our communities, whatever comes our way. 
Please join us: