The COVID-19 Era is not the first time a large crisis spurred an affordable housing shortage in the North Country. From pandemics to terrorist attacks, communities across the Adirondack Park have felt the economic shockwaves of global events. As a region, as long as we remain passive towards the issue of accessible housing and the negative impacts it has on our workforce, we will always be one crisis away from crumbling our economy.
Why is housing on my mind? 
I am one of the many individuals who moved (back) to the area during the COVID-19 pandemic. I drove my overpacked SUV across the country and started a new job based out of Saranac Lake in March of 2020. I tried to line up housing before the cross-country move, but my efforts were unfruitful as places came and went in a blink of an eye. I and everyone else was trying to move out of a city.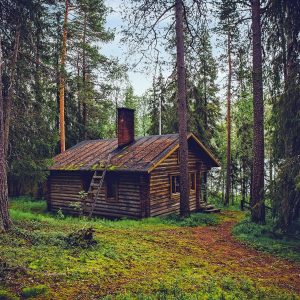 Thankfully, I grew up in the Adirondacks and my parents live here, so I had a place to land while I continued my search. For ten months I looked high and low for an affordable apartment. I could not believe what places were going for, as the race to the Adirondacks continued as COVID-19 waged on. I saw it all, from basement dungeons to ridiculously expensive apartments that would take 75% of my income. After months of hunting, I settled on an affordable decent option in my hometown that happens to be a 114-mile round trip trek to my office. Yikes.
My experience is not an isolated incident. At the moment, I can name ten individuals and families off the top of my head in the Adirondacks who are currently seeking housing and can not find an affordable decent option.
This is the second time that I have experienced housing "insecurity" in the Adirondacks due to a mixture of a larger crisis and competition with seasonal vacation rentals.
My childhood home located in the Adirondack Park burned down on a frigid January night in 2001. Our family of five was able to secure temporary housing until the summer. Come June, our place was used as a seasonal vacation rental. My parents earnestly searched for a long-term option, but they could not compete with the summer rates. Out of desperation, my dad prepared the septic tank in the backyard of our burnt-down house so we could live in our motorhome. Glamorous, I know!
Thankfully my parents were able to purchase a vacant farmhouse, so our motorhome stint was short-lived. At the time, the motorhome seemed much more attractive than the haunted house my parents informed me was our new home. This decrepit property was the only option for our middle-class family, as the horrific events that happened on September 11, 2001, caused the housing market to skyrocket in the North Country.
How does affordable housing affect the health of the local economy?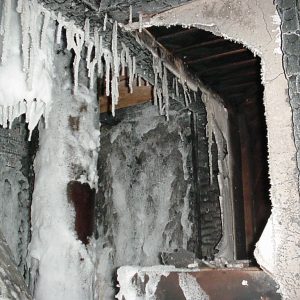 The North Country region housing market is already competitive, as second homeowners can often outbid local residents, and rental options are increasingly being converted into short-term properties. If we look at the last twenty years, I don't think it is wrong to assume there is a trend developing here; wh
en a crisis hits, people want to move to more rural areas, i.e. the Adirondack Park. Now that we are facing the beginning effects of climate change, the frequency of crises will continue to increase with time, and history will repeat itself. A disaster will occur, people will want to move to this region, the housing market will go up, and more people will be displaced.
Some m
ight read this and argue, "housing options should go to people who have the highest purchasing power." This perspective does not account for the nature of the economy in our region. A large percentage of jobs here are not high-yielding professions. If housing continues to be inaccessible, our community members and workforce will not be able to stay here. Who will cash you out at Stewart's if housing prices continue to increase? Who will work for your municipal highway department and plow the roads in January if there are no affordable housing options? Who will clean vacation rentals, run local hotels, or restaurants if housing is not within a reasonable commute?
This last year has taught us many lessons, including the need to localize our economy to become more resilient. To do that, we need to ensure that we have a local workforce, which is only achievable if there are affordable housing options. Collectively as a region, we need to take a closer look at the housing needs of all people of all income levels. We can neither afford to lose our current local population nor shut the border at the Blue Line.
As we slowly recover from COVID-19, we need to create a housing plan before the next crisis hits.
Bottom photo: The night of our house fire it was a blustery -25 degree Adirondack winter night before windchill. This photo was taken inside the house a few days afterwards.