We at ANCA are struggling (as we imagine many of you are ) to comprehend, process and heal from the deep divisions that are happening in the U.S. today. Sometimes it can feel like our work is such a small drop in a large ocean of economic and social troubles flooding our region and our country. It can feel isolating. It can feel insurmountable.
Of course, it is nothing compared to the weight that minoritized individuals feel in experiencing the same burnt, torn landscape of our nation in this moment.
We recommit ourselves everyday to overcome those feelings and continually move forward — to work at a systems level in order to make outsized impact from a modestly sized organization.
Committing to that hope is possible because we never stand alone.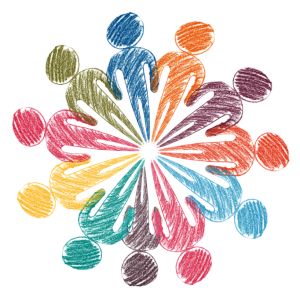 We don't stand alone when we navigate how a predominantly white economic development organization in a rural area owns up to and addresses head-on the racial inequity that is deeply woven into our capitalist system. We stand with the dedicated staff and volunteers who drive the Adirondack Diversity Initiative. We are supported by their work, and we strive to live up to the expectations they have for us and those we have set for ourselves.
We don't stand alone when we work to help businesses move to more sustainable business models such as worker ownership. We stand with the Cooperative Development Institute and Cooperative Fund of New England in their efforts to bring more resources for cooperative development to our area. We stand with SUNY Canton SBDC at Clinton Community College which has gone above and beyond that which was mandated in the Main Street Employment Act. SBDC's staff are not only knowledgeable about worker ownership, but passionately committed to its development in our region.
We don't stand alone when we face the realities of an aging population. The Center for Businesses in Transition (CBIT) brings together partners from across the region*  to take an unprecedented approach to facing this issue head on. When we present or talk to other organizations engaged in this work across the country, we have come to realize that CBIT is the most coordinated rural effort we have seen that thinks through and acts on this pressing problem in a way that engages multiple organizations and initiatives. This partnership is a group of people whose support for one another has gone beyond the issue of retiring business owners. The team's mutual respect and camaraderie have served as a guide post for all of us who face the difficult task of serving business communities during this trying time.
We don't stand alone when we work with state and local organizations like New York State Energy Research and Development Authority (NYSERDA) and the NYS Department of Environmental Conservation (DEC), and county and municipal governments to adopt and expand clean energy technologies and reduce energy costs for homes, businesses and communities across the North Country
We don't stand alone when we partner with donors, farmers, food entrepreneurs and regional organizations like Cornell Cooperative Extension, Essex Farm Institute, The Hub on the Hill and Adirondack Health Institute to expand local food markets, improve food security and create a regional food system that is more sustainable, resilient and just.
We don't stand alone when we plan and implement new programs to support low to moderate-income (LMI) populations in accessing capital. Adirondack Economic Development Corporation (AEDC), industrial development agencies, gap lenders and other organizations stand with us, thinking creatively about how we can reach our most vulnerable populations and help them create wealth through business ownership.
We don't stand alone when we examine policies at the State level that affect our residents. That is why we stand with the NYS Community Equity Agenda; a coalition that calls for policies and actions that transform our fundamentally unjust social, political and economic systems.
We don't stand alone when we advocate for our region and grow our capacity to do good work through our active participation on state and regional boards, and in our partnerships with other regional nonprofits including Adirondack Foundation, Adirondack Council, and chambers of commerce, colleges and universities across the region.
Instead of a New Year's Resolution this year, we are instituting a moment of gratitude. While we may wish for some things to be different — the end of political unrest, an end to the pandemic and a better life for all North Country residents; we also want to take stock of the things for which we are grateful.
We are grateful for partnerships.** We are grateful for democratic processes and transparency. We are grateful for honest dialogue.
We are grateful that we do not stand alone.
* The Center for Businesses in Transition includes community liaisons and partners from the following organizations: Adirondack Economic Development Corporation; ANCA, County of Franklin Local Development Corporation and Franklin County IDA; Essex County IDA, Greater Watertown Area Chamber of Commerce; Hamilton County Department of Economic Development and Tourism and Hamilton County IDA; Lewis County Economic Development and IDA, St. Lawrence County Chamber of Commerce; Ticonderoga Area Chamber of Commerce; Saranac Lake Area Chamber of Commerce; and SUNY Canton Small Business Development Center at Clinton Community College. 
** The partners mentioned in this piece are just a few of the many individuals, organizations and local governments with whom we collaborate to imagine and grow economic opportunities in their communities. Thank you to each and every one.
Photo: Participants at a 2019 cooperative development workshop hosted by ANCA and CBIT in Lake Placid.