This month, ANCA released our five-year strategic plan with "A New Economy that Works for All" as the central driving vision. Central to our goal of building prosperity across northern New York is creating and sustaining wealth and value in local communities; a key element of this work is the localization of the supply chains that serve our economies and people.   
Another goal for this work is creating opportunities for the next generation of entrepreneurs who want to live and work here. In that vein, it is our pleasure to introduce Maura Maguire, one of ANCA's 2020 Graduate Fellows. Based on Maura's studies and experience, her blog outlines a pathway to localizing our region's supply chains. Thank you, Maura, for helping us better address this challenge.  
Meet Maura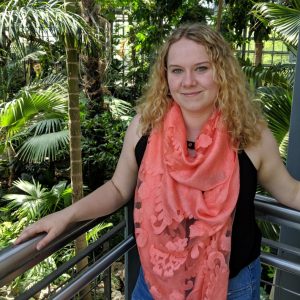 Hi! My name is Maura Maguire and I am a relatively new face here at ANCA. I graduated this past May from Clarkson University with a Bachelor's in Global Supply Chain Management and will start my Master's in Environmental Policy in the fall. During this lengthy economic pause, I have had a lot of time to reflect on my experiences as a supply chain major and watch local and global supply chains alike falter under the pressure of a pandemic.
What is a supply chain? 
The concept of supply chains is thrown around a lot in industry, and it can be difficult to find a clear and concise definition on the topic. I will admit that I chose to be a Supply Chain Major without knowing what a supply chain was! All I knew is that I wanted to work in business and engage in activities that help businesses and communities run efficiently.
This interest, coupled with Clarkson University's strong entrepreneurship programs, led me and my business partner, Matt Hawthorne, to start our own company, TerrApparel, our first year of college. Building a supply chain wasn't easy, especially as first-year students. We spent hours researching suppliers and manufacturers and struggled to keep to our goal: to have a U.S. based supply chain. As difficult as it was, we learned a ton about supply chain management by building our own from scratch.
So what is a supply chain? It is a system of people, information, organizations, activities and resources that work together to produce a product or service. More simply, it is the process of creating a product or service, starting from product conception (coming up with the idea for a product) all the way through to the disposal of the product. This includes product conception, supply chain planning (looking at demand and supply), procurement, manufacturing, distribution to customers, and disposal. Check out the handy graphic below for a better visualization.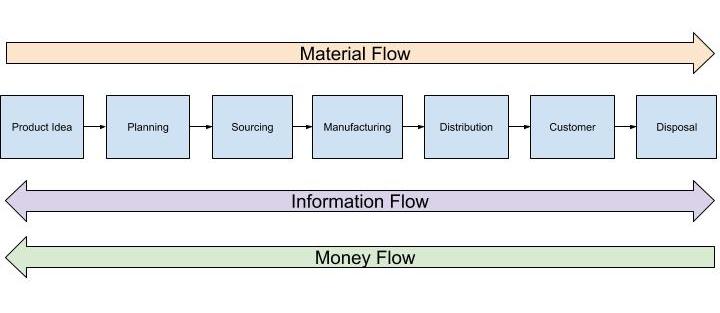 This process includes a lot of activities, and it is important to remember it is more than just products and raw materials. Supply chains rely on information and people, and that is where we as consumers, employees, managers and economic developers come into play.
COVID-19: a wake up call 
COVID-19 has brought supply chains to the forefront of business conversations, especially in rural areas. In the past decade, rural regions have become more dependent on externally-based supply chains for their resources. As Walmart and other chain stores entered our communities, we watched the small regional supply chains and locally-made goods shift to massive enterprises in exchange for convenience. Large corporations do bring us a wide array of cheap products using their complex and efficient supply chains, but there are often costs for this convenience.
Rural areas are not always a priority, as we have seen during this pandemic, and it has led to product shortages and long lead times for shelves to be restocked. Our products travel longer distances, which not only leads to a loss of freshness and more frequent product shortages, but also environmental costs. We lose touch with our products by buying from large corporations as well. Goods and services mean so much more when they are local and when we as consumers can be involved in the process. This pandemic-fueled wake up call may be the perfect opportunity to minimize the costs of large corporate supply chains and return to fresh, local and meaningful products.
Can we truly go local? 
The real question is, can we truly go local? My answer is: Yes! With some innovation and ingenuity, we can localize our supply chains. During my undergraduate program, I completed a co-op with Johnson & Johnson, a Fortune 500 conglomerate. I spent nine months in their supply chain planning department and used the opportunity to build my knowledge about end-to-end supply chain management. What I learned during my time there surprised me: we cannot, as a rural community, copy large industrial supply chains and attempt to implement them in our communities.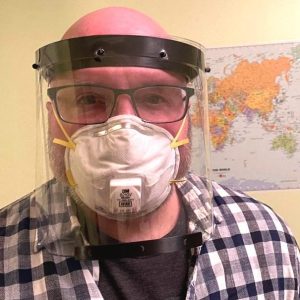 Supply chain corporations like Johnson & Johnson rely on efficiency and cost-reduction, which is something our communities cannot compete with. They have immense resources and capital to back them up and can produce products faster and cheaper than most small businesses. But, we have something that conglomerates cannot recreate: a vibrant cultural history, a resource-rich natural ecology, and a tight-knit community.
These key resources have allowed us to rapidly implement local supply chains before. Earlier this year, several businesses and organizations worked together to help provide personal protection equipment (PPE) for the local health care system. This project, led by Tom Broderick (pictured) of the Innovation Hub and the Northwood School in Lake Placid and community leader Andrea Audi, is a perfect example of a local supply chain in action. Tom and Andrea used their connections within the community to build a supply chain and produce face shields for hospitals and clinics across the region. They utilized local suppliers, 3D printers from schools in Saranac Lake and Lake Placid, and the support of local community members to rapidly prototype, plan, manufacture and distribute face shields.
At the end of the day, supply chains rely on people, and during the COVID crisis, our community banded together to support each other.
We have the incredible capability to rapidly innovate and design supply chains based on existing suppliers and manufacturing capabilities. In a matter of weeks, our tight-knit community met the need for PPE in our regional hospitals and clinics. If we can pair this connected community with the North Country's abundant natural resources and rich history and culture,, we can create an ecosystem of supply chains that not only meet our daily demands as consumers but also meet our desire to be connected to the process and people involved.
Call to action
The Adirondacks and North Country Region already have the cultural history, natural ecology and strong community needed to build resilient regional supply chains. What we are missing is the necessary policies and infrastructure. So what can we do?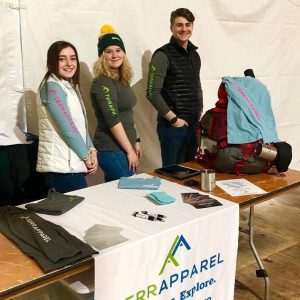 We can encourage policy makers and government agencies to:
Design economic incentives for manufacturing — one of the missing supply chain links — to return to the area.
Improve access to technology through broadband access and supply chain training programs.
Build a better infrastructure for product distribution, specifically regional transportation and roadways.
Beyond policies, we can each do our part to encourage the creation and growth of supply chains in the Adirondack North Country Region. Buy local! By supporting local businesses who have already built supply chains, you support every small business along the supply chain and help strengthen the community.
* Check out Maura and Matt's closed-loop performance clothing company,TerrApparel LLC, at www.terrapparel.co.