Lauren Richard, Small Business Services Coordinator
Danielle Delaini, Entrepreneurial Program Director
Kelly's Story
It is before 6 am and I am up packing lunches, half dressed and less than half awake. I reheat old coffee in the microwave and suck it down in silent hope that it will be stronger than the day I made it. Was that yesterday?
The list running through my mind repeats again and again, but unlike a broken record the song only gets longer every time it plays. Bills are due, kids need supplies before school starts back up, the car needs an oil change, the dog hasn't been to the vet in ages, I still need to set up a payment plan with the hospital for that visit at midnight to the ER for a migraine that lasted four days, I left laundry in the washer for too long and it needs to be re-run and we need to look at the budget again before winter fuel costs go up.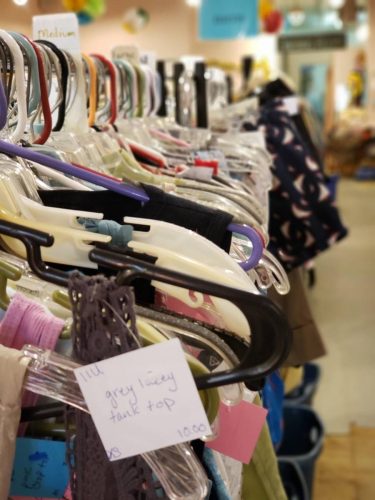 If the ongoing list is a melody on repeat, the questions are a big band playing in the background… barely recognizable and mostly a distraction. When is the last time I went to the dentist? What did daycare need this month, was it sanitizing wipes or paper towels? How old do kids have to be to register for Pre-K? Is Lynn at work going to quit? If I have to pick up her shifts, I wonder if Mom can come stay for a week and watch the kids?? That is, if she doesn't have to work… What is the deadline for signing up for health insurance for next year?
Anne calls from the consignment store down the street. She needs help this Saturday and I tell her I can come in for a shift. I will figure out who will watch the kids later. She is always so accommodating to my schedule and when she needs help, I try to step in.
I love being there. I know that she is thinking about retiring and I don't know if I will stay on if she sells to someone else. I have thought about talking to her about taking it over but where would I get the financing? I still have student loans and we just had to buy a bigger car with three kids. She would probably need a business plan and a bunch of money down. I wouldn't know where to start. But I could bring the kids with me to work, I could make my own hours… I think all the time about how I would decorate the windows differently and we could put on a charity fashion show… I could have one job instead of three. I could probably run a business, but I'm not sure.
I can hear the kids waking up. I gulp down the last dregs of my coffee and I know another week will go by without my talking to Anne about the store. Or maybe on Saturday… Maybe I will just ask her about it…
—————–
Business ownership is the single most promising route to build wealth for low income New York families like Kelly's… but low income families are unlikely, at present, to access the information and programming that could help them take over small businesses in our North Country communities. Many people like Kelly who are already working for our community businesses, are not currently getting the business acumen or financing that they need  to be able to take over their employing business any time soon.
Why not? For one, there are too many barriers to participation.
ANCA's Center for Businesses in Transition (CBIT) launched in early 2019 as a network of chamber of commerce and small business assistance partners who are working closely with new businesses across the region. While the year-one goal of this initiative is to assist 45 businesses in developing transition plans, we are already working with 70. The next logical step is to make sure that potential successors have the tools they need to take over and participate in the future of our North Country economy.
In 2020, the Center for Businesses in Transition will expand efforts to reduce the barriers to participation for low to moderate  income families in business ownership in an attempt to improve the economic security of women, young workers and other populations that face significant barriers to business ownership. This could be for existing employees or anyone interested in pursuing business ownership in their community.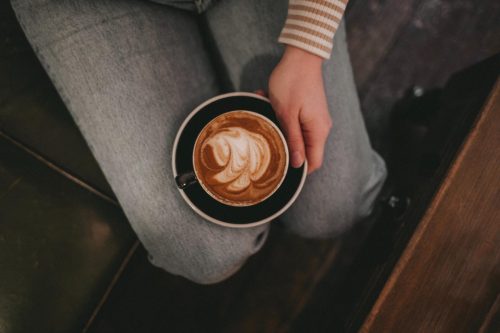 The CBIT partnership  is actively seeking funding from generous donors, foundations and state/federal resources to:
… provide and coordinate access to childcare, transportation and meals for underserved individuals looking to access training that might lead them down a path of business ownership.
…address financing challenges inherent in the transition to business ownership for all people, regardless of their current income. More businesses will stay open and more individuals will have access to family sustaining incomes.
…bring more resources to the Adirondack North Country focused on the intersection of  business transitions and economic justice by developing resources to expand worker ownership/cooperative development throughout the region.
This is the first in a four-part series around empowering local ownership and building local wealth. Stay tuned for other posts focused on why we are concentrating on our efforts on certain industry segments such as retail and clean energy the state of worker ownership in the North Country and overcoming misconceptions about what makes someone entrepreneurial.
————————–
The Adirondack North Country Center for Businesses in Transition addresses the loss of area businesses by providing matchmaking services with potential buyers, access to planning tools and connection with existing services.
The Center is a dynamic partnership between regional organizations and individuals invested in the retention of local businesses and the future of our communities. The goal is to help owners sell their businesses on the open market, complete intergenerational family transitions or convert to an employee-owned or cooperative model.
***Kelly is a fictional character but her story is based on conversations with real people in the region.
Top photo: Consignment clothing on the racks of Main Street Exchange in Saranac Lake.