Today, on June 19, 2020, ANCA designates Juneteenth an official holiday for our organization. 
On this day, which marks 155 years since the emancipation of enslaved Black men, women and children in the Confederacy, we recognize that our nation is still plagued by systemic racism and structural inequities. We commit this day as a time of learning, to stand in solidarity with the Black community, to acknowledge and oppose the injustices they face every day, and to work towards becoming antiracist accomplices and advocates for meaningful change.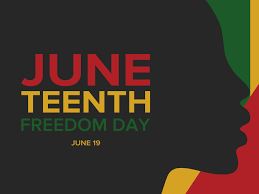 Juneteenth marks the day in 1865 when Union General Gordon Granger brought news to Galveston, Texas that the U.S. Civil War was over and the enslaved people in Texas were free, joining the other formerly Confederate states as free states. The announcement came two years after President Abraham Lincoln signed the Emancipation Proclamation. Slavery in the United States did not officially end until the ratification of the Thirteenth Amendment to the U.S. Constitution on December 6, 1865.
For decades, this event has been commemorated on June 19 as Freedom Day, Black Independence Day or Juneteenth — often in Black  communities, and less so in non-Black circles.
In institutionalizing this day, ANCA joins Texas, Virginia, Pennsylvania, and now New York, in recognizing June 19 as an official paid holiday for all our employees. This decision represents a critical step in our commitment to dismantling systemic and structural racism from within our organization. We invite our community partners to join us in observing this important day in U.S. history and strive for a more just and equitable future for all Americans.