It's so easy to go to a huge online retailer, order everything I need, and have it show up at my door. Especially now when I don't really want to go into stores in person. I can't tell you how many times over the last few weeks I've loaded up my online shopping cart, only to abandon it again…
Because. BECAUSE. They don't need my money. You know who does. I know you know.
Who doesn't love a small business? I think we all want them to be here in the future.  Many local businesses have new ways of serving their customers. There's online ordering, curbside pickup, delivery or shipping available. We're all learning and adjusting. These entrepreneurs are out there, coming up with new ideas and working to meet the changing demands of their customers and the shifting landscape of regulations and guidelines.
It has been a trying year for everyone. If we each put a little time, effort and care into meeting our needs locally — as each of us is able to manage — our collective support of small businesses will make a big difference in our communities.
I'm not normally into resolutions and all that, but I am making the effort to get more of what I need from my neighbors who need my support. I won't be giving a lot of gifts this year — it isn't in the cards (i.e. my wallet), but those I do give will be from independent businesses.
One local business owner told me if they get seven sales a day, they can stay open. SEVEN. You don't have to go all-out. Stay within your means. But if you can, get your dog's food from the local pet supply store rather than that huge mail-order one, or your spices from the local grocer rather than that online behemoth.
Do these local purchases have an impact? You may have heard the statistics:
• Money spent at local businesses generates 3.5x more wealth for the local economy compared to money spent at big box stores.
• Shopping locally helps cut down on processing, packaging and transportation waste, leading to less pollution.
• Local business generates 70% more local economic activity per square foot than big box retail. Local, independent makers are more likely to reuse materials.
• If every family in the U.S. spent an extra $10 a month at a locally owned, independent business instead of a national chain, over $9.3 billion would be directly returned to our economy.
* Source: Why Buying Local Is Worth Every Cent, Huff Post
But most importantly….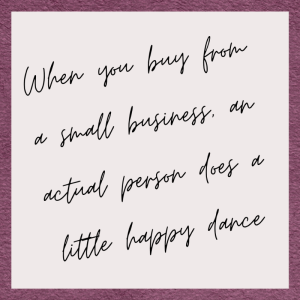 Where can you buy local?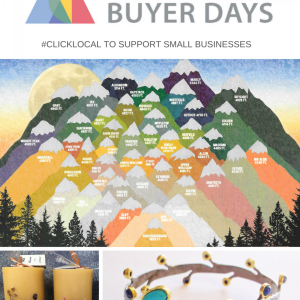 I'll be honest. Buying local can take more work than going online to a huge retailer, especially if you're new to an area. Luckily, there are several great resources available for navigating local shopping in the Adirondack North Country.
SUNY Canton SBDC is proud to be partnering with ANCA and several other local organizations on the Buy Local or Bye-Bye Local Campaign. This effort focuses on the value of our region's small businesses for our communities and our local economies and the power we all have to lift them up and help them thrive. Check out the campaign's regular social media posts on Facebook, and stay tuned for local business radio spots over the next five weeks on Z106.3.
Thank you to SUNY Canton SBDC for leading this effort and to partner organizations and Z106.3 for promoting our local businesses during the holiday season.
There are other regional Buy Local campaigns and resources that can help point you in the right direction. Here are just a few:
• Adirondack Buyer Days catalog: a guide to independent businesses all over the region
• ROOST's #ShopADK campaign
• Saratoga County Chamber of Commerce Save Our Locals campaign
• Other Chambers of Commerce
• Ask your friends and neighbors about their favorite local shops and products
• Etsy: if you aren't finding what you're looking for in your neighborhood, this is a great resource for finding independently-owned shops to purchase gifts from.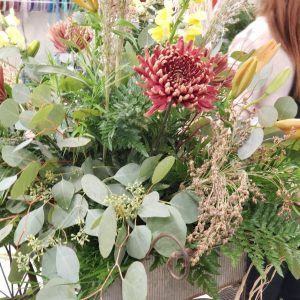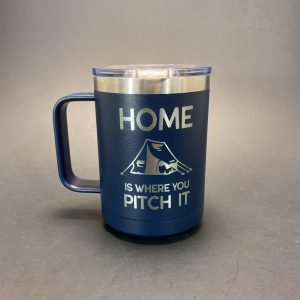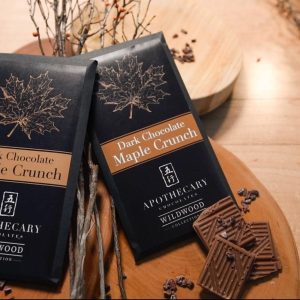 Photos, left to right: just a few local businesses we love. The Country Florist and Gifts, Ticonderoga, NY; Adirondack Etching, Glens Falls, NY; Apothecary Chocolates, Colton, NY.
Thank you to Angela Smith of SUNY Canton SBDC and Dani Delaini of ANCA for their contributions to this blog.