The 2020 holiday season will most certainly look and feel different.
These are stressful times for many of us: financially, emotionally, mentally.
If the weight of this year's hardships are getting you down over the holidays, there are professionals and resources available. We've provided a list of several state and regional organizations that can help at the bottom of this page.
Despite this year's challenges and limitations, this holiday season also gives us a unique opportunity to feel and show deep gratitude — for our families, friends and neighbors; for our small, tight-knit communities; and for a future for our region that is stronger, more resilient and more compassionate than ever.
North Country businesses and organizations need our support, especially during this year and this season. If you have the means and are able to give, there are lots of ways you can show them your appreciation, share with loved ones and support the local economy. Here are a few: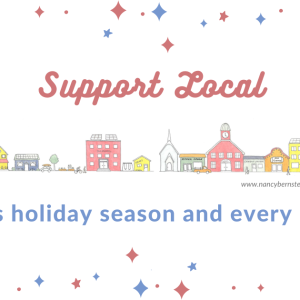 Shop local. Looking for a little retail therapy to raise your spirits? Shopping locally provides a multitude of feel-good, do-good benefits. The folks on your list will be thrilled with a unique locally made or locally purchased gift, and you'll be doing a world of good by supporting shops in your own community.
When you buy local, you're not only lifting up small business owners, their staff and their families, you are also boosting the area businesses, organizations and community groups they work with and support. Each local purchase you make, no matter how big or small, trickles through the local economy to benefit many.
Great local gift ideas are limitless: books, body products, toys, games, clothing, artwork, jewelry, food, beverages, chocolate, farm products — just about everything you and yours could ever want or need. And many local businesses offer convenient ordering, delivery and pick-up options to make purchasing easy and safe during these uncertain times. Stop by, give them a call, and let them help you find the perfect gift.
Do you remember dining out? Many food and beverage businesses are continuing to provide indoor, outdoor or pick-up options throughout the winter. Gift certificates for local restaurants, coffee shops, breweries, wineries and distilleries can be enjoyed now or when the temps warm up again next spring.
Support a local nonprofit. The pandemic has underscored how important our local nonprofits and charity organizations are to our communities. Public health, mental and emotional wellness, child care, elder care, economic support, animal care, the arts, history, science — and the list goes on. The North Country region is home to hundreds of nonprofits that provide opportunities and resources that are indispensable for our well-being and quality of life. Without them, this period of crisis — and our future beyond the pandemic — would be harder to bear.
Many arts, education and entertainment organizations are offering creative alternatives for locals and visitors, including socially distanced or virtual classes, outdoor exhibits and online shopping. Other organizations are doing what they've always done — rolling up their sleeves every day to serve their communities, even amid the challenges the pandemic has thrown at them.
Memberships, event registrations and donations will support our local nonprofits through these rocky times and keep them in our communities — as locally-committed providers and employers — for years to come.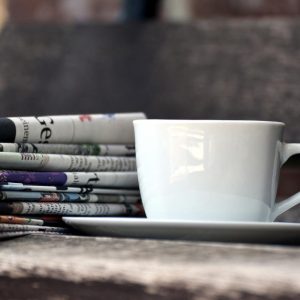 Give the gift of knowledge. As many businesses have had to tighten the purse strings and reduce advertising spending, local news and entertainment media have been struggling during the pandemic. A subscription or membership to your local newspaper, magazine, or radio or television station supports the journalists, writers and artists whose research and storytelling help us stay informed and entertained during the COVID-19 crisis and beyond.
The hard-to-shop-for people on your list can curl up by the woodstove this winter to enjoy their subscription to award-winning newspapers like the Adirondack Daily Enterprise and the Plattsburgh Press-Republican or local magazines like Adirondack Magazine and Adirondack Explorer. A gift membership to North Country Public Radio or Mountain Lake PBS supports local and regional news coverage, as well as national news and entertainment that connect us with the world outside the North Country.
More ways to give locally? For those who cannot manage a lot of gift-giving this year, there are other ways to support local. Recommend shops, restaurants and gift ideas to others. Share your favorites on social media. Volunteer. Send thank you notes.
How are you supporting your community this holiday season? Drop us a line and let us know: anca@adirondack.org.  
---
Mental health and emotional support services: