Local gifts make a difference
This holiday season is the final one of the decade — a perfect time to reflect on the last ten years and express our gratitude for the people with whom we have shared memories and experiences throughout the 2010s. Send a card, pick up the phone, share a meal, give a gift.
If you haven't finished your holiday shopping quite yet, don't stress about it. We have some great ideas for gifts that show your love of friends and family, as well as your appreciation for your local small business owners and community establishments.
Shop Local. 
We love local. You love local. Purchasing products and services locally makes a huge difference for small businesses and the vitality of our downtowns. And we have such a deep well of talent and expertise here in the North Country — you can always find the perfect gift just around the corner or down the road a bit.
Handmade artisan goods from local makers make unique and memorable gifts. Utilitarian, decorative, artsy, practical, edible, luxurious, cozy, delicious. For describing your local gift options, the adjectives are endless. So check out your local gift shops, coffee shops, bookstores, and specialty shops that carry goods made by regional artisans. You'll have fun finding the perfect gift, made with inspiration, love and ambition right here in the North Country.
Many local shops offer online ordering options as well — through their website or online shopping platforms like Etsy or New York Makers. Check in with your favorite local makers and find out if they do online sales.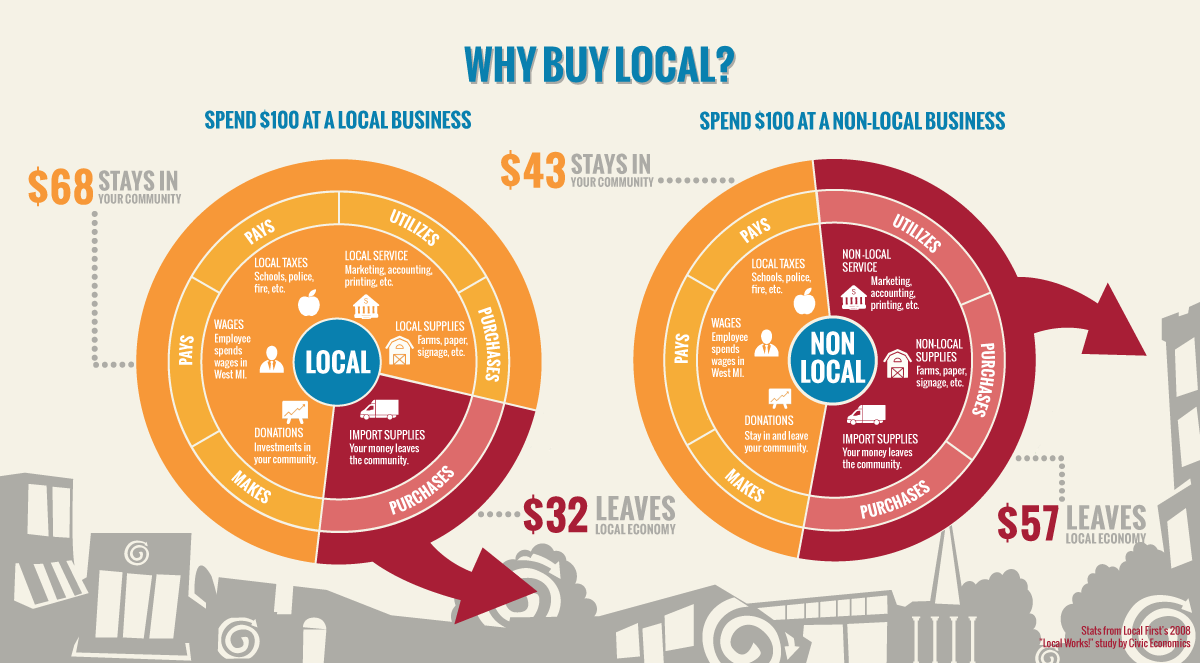 Gift Certificate Love.
Not so much into shopping or picking out gifts? You can give the gift of choosing one's own with a gift certificate for a local shop, restaurant, museum or  entertainment venue. Movie tickets for your Main Street theater, fine dining by the lake, fancy coffee drinks with friends, a restorative session with a local massage therapist, dollars to spend at the downtown toy store, gift shop or clothier.
Again, the options are endless. Many local businesses, museums and service providers offer gift certificates and welcome new faces looking to redeem them. And you can't go wrong when your loved ones get to pick out what they really want!
The Gift of Experience.
Experiences and adventures are waiting to be discovered all over Adirondack North Country. Our region is blessed with natural beauty, cultural opportunities, recreational pursuits, live entertainment, delicious food and countless ways we can come together, learn, share and make memories.
Give the gift of adventure, education and experience with day passes, annual memberships, performance tickets, or enrollment for classes, workshops or events. Whether it's rock climbing or yoga, writing or music, making something by hand or admiring the creativity and imagination of others — by giving experiences like these, you raise awareness of local opportunities and support the businesses and organizations that enrich our communities by creating and offering these opportunities.
Your local purchases have a ripple effect in our communities and our regional economy. Your local gifts make a difference. Thank you for shopping local this holiday season and every day!
Warm wishes for a happy holiday ~ from all of us here at ANCA.