ANCA is pleased to offer a free Grant Writing 101 session to encourage business owners, municipal leaders, community champions, farmers, not-for-profits, and others to identify and find grant opportunities and develop and submit successful grant proposals. We will spend the first half of the session learning the basics of writing grants, followed by small group interactive sessions where we'll dig into your specific sector or interests and explore tools to help you find relevant funding opportunities.
What: Grant Writing 101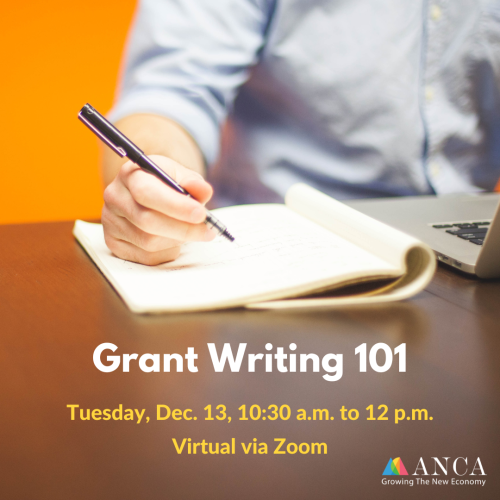 When: Tuesday, December 13, 10:30 a.m. to 12:00 p.m.
Where: Virtual via Zoom
This webinar is free and open to all.
Registration is Closed for this 2022 event.
The recording of the Grant 101 Workshop can be viewed on ANCA's YouTube Channel.
Stay tuned for Grant Writing 102 session coming soon in late 2023.
Abbreviated agenda:
10:30-11:15 a.m.: Introduction to effective grant writing
11:15 a.m.-12:00 p.m.: Small group break outs: how to find funding sources specific to your goals/programs
Questions? Please contact Jennifer Perry at jperry@adirondack.org or 518.891.6200.