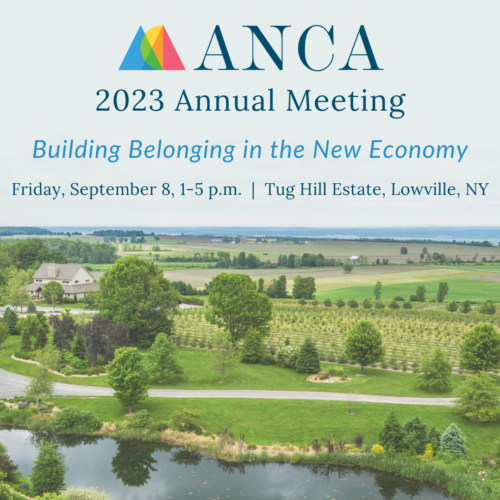 Thank you to all who joined the ANCA Community at the stunning Tug Hill Estate in Lowville, New York for our 2023 Annual Meeting: Building Belonging in the New Economy.
Together, we engaged in an interactive conversation and community reception where we shared highlights of the last year and stories of partners and constituents who are promoting welcoming and belonging in our region.
We look forward to working with you on next steps to ensure all people are able to find a sense of belonging in our region, retain current residents, draw back past residents, and welcome new ones to the North Country.
What: 2023 ANCA Annual Meeting, Building Belonging in the New Economy
When: Friday, September 8, 2023, 1-5 p.m. (Conversation 1-3 p.m., Reception 3-5 p.m.)
Where: Tug Hill Estate, 4051 Yancey Rd., Lowville, NY 13367
Cost: $35 includes meeting, reception, refreshments & ticket for one local drink
Registration for this event is closed. 
Meeting attendees will be invited to take part in a community conversation facilitated by Adirondack Diversity Initiative Director Tiffany Rea-Fisher and featuring a lineup of dynamic speakers with different perspectives on belonging. Speakers will share personal and professional stories before welcoming questions from audience members and opening a discussion about what belonging means to them. 
Meeting participants will also hear updates from ANCA leadership, including directors of the organization's small business, food systems, clean energy, and Adirondack Diversity Initiative programs. Attendees are invited to continue conversations over local refreshments and craft beverages following the meeting.
We would like all attendees to leave our Annual Meeting with actionable ideas to incorporate principles of belonging in their businesses, organizations and communities.
Contact: Zach Hobbs, zhobbs@adirondack.org
Photo courtesy of Tug Hill Estate
Learn From Community Leaders
Together, we'll learn from local business owners and community leaders about actions they have taken to create spaces that are welcoming and inclusive of a more diverse clientele and workforce. Guest presenters include:
Jon Beller, Tug Hill Estate
Scott Gilbert, Tug Hill Artisan Roasters
Tamara Jolly, Baltimore City Schools
Emily Russell, North Country Public Radio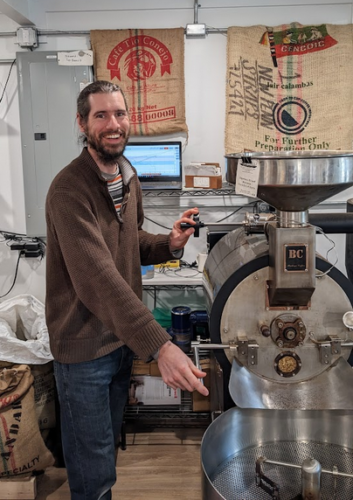 Scott Gilbert graduated from South Jefferson Central Schools in 2003. In 2007 he graduated from Houghton College with a BA in Intercultural Studies. In 2013 he earned a Russian State Diploma in Russian Language and Literature from the Tuvan State University in Kyzyl, Russia where Scott also volunteered with a local agency that focused on developing small businesses amongst the Tuvan People for the alleviation of poverty. From 2008-2014 Scott helped plan and launch 12 small businesses that employed around 40 people. Responsibilities included developing value-added business ideas, writing business plans, evaluating finances and, when possible, financing projects from a cyclical fund. 
Returning to the U.S. in 2015, Scott and his wife Vanessa, along with two other founders, started Tug Hill Artisan Roasters. In 2019 Scott and Vanessa bought out the other two founders to become 100% owners. Tug Hill Artisan Roasters, LLC is a specialty grade coffee roastery with a growing market presence in Northern and Central New York State. Over the past 5 years, Tug Hill Artisan Roasters has grown from a side hustle to Scott's full time job with three full time employees. Currently, Tug Hill Artisan Roasters partners with roughly 65 cafes, restaurants, stores and other outlets that use its coffee.
In November of 2022 Scott competed in the Specialty Coffee Association's preliminary round of coffee roasters where he placed 4 in a field of 16. Today, Scott and Vanessa Gilbert operate Tug Hill Artisan Roasters and St. Drogo's Coffee and Bake House out of the Old Jail on S State Street in Lowville. In addition to expanding the roastery, Tug Hill Artisan Roasters will use the space to open a training center for baristas as well as a proper coffee lab for the continued development of specialty coffee in the region.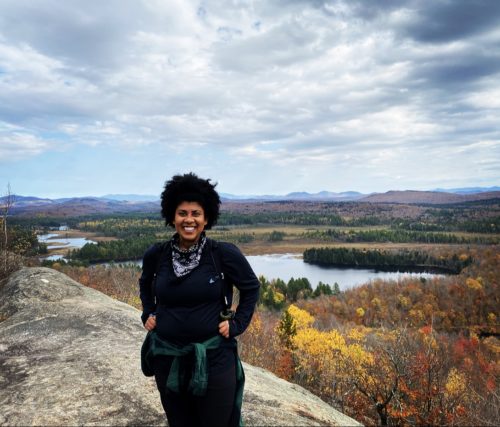 Tamara Jolly discovered her deep love for nature as an adult and strives to instill environmental appreciation and advocacy into the lives of her students. Working as a high school science teacher in inner-city Baltimore for 14 years, she has witnessed the power of educating young people about the beauty of the natural world. As a woman of color, she has experienced the racist and exclusionary culture of natural spaces in our country. She now hopes to increase access and inclusivity of nature for traditionally marginalized and underrepresented communities, while also expanding nature education in urban classrooms. This mission motivated Tamara to take a year-long sabbatical to attend the SUNY School of Environmental Science and Forestry's Ranger School. This rigorous hands-on program, allowed her to learn and study important field techniques, while also experiencing the personal benefits of learning outdoors. She plans to use this knowledge to drive her mission of ensuring that access to nature, and the promotion of environmental stewardship, is truly inclusive. Currently, she is working as a dean of students and intervention specialist at her school in Baltimore City and loves spending time at her newly bought property outside of Star Lake. Additionally, Tamara works as a Master Ambassador for the Half-Earth Project Educator Ambassador Program at the E.O. Wilson Biodiversity Foundation and sits on the board of the Adirondack Explorer Magazine. She has also worked as a diversity, equity, and inclusion consultant and new teacher educator and mentor.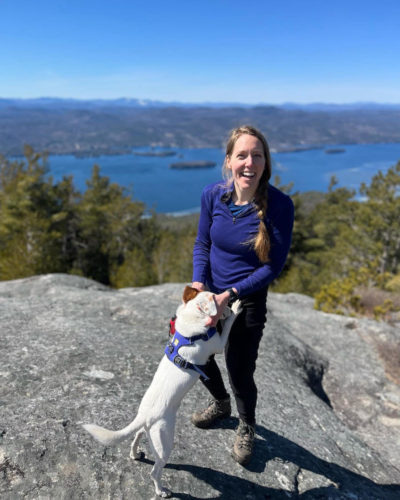 Emily Russell is the Adirondack Reporter and Assistant News Director for North Country Public Radio. She reports on a wide variety of topics in the park, including politics, environmental management, the prison system, sports and outdoor culture. Emily grew up on the southern edge of the park in Glens Falls and began her journalism career in Alaska. Since joining NCPR in 2019, Emily has won multiple regional and national journalism awards and her work regularly airs nationally on NPR.
Explore Lowville, New York!
Arrive early and stay late! Downtown Lowville and the surrounding Tug Hill region offer a variety of shops, restaurants, entertainment venues and experiences for locals and visitors alike. ANCA is proud to have worked with the following local businesses in recent years: