Sponsors
Thank you to the 2023 Adirondack Buyer Days Sponsors whose support empowers small businesses by providing an accessible, welcoming and rewarding trade show for creative entrepreneurs with different levels of marketing experience.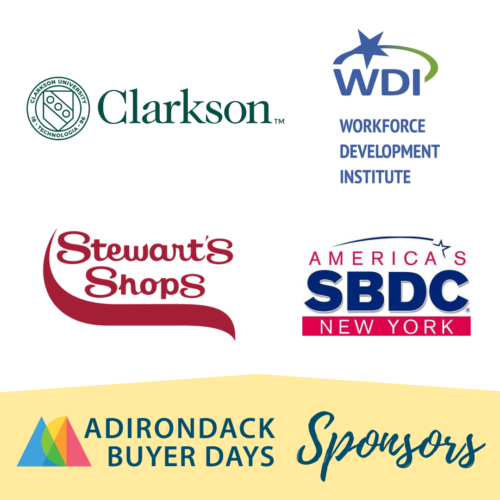 Interested in becoming a Show Sponsor? With sponsorship, you can expect to get in front of approximately 85 exhibitor businesses and more than 250 attending retailers from around the Northeast. In addition, you will gain exposure to our 5,000+ person network consisting of small businesses, organizations, families and individuals.
If you would like to learn more about sponsoring next year's show or if there are other ways you'd like to promote your business with us, contact ANCA Small Business Services Coordinator Lauren Richard at lrichard@adirondack.org or (518) 891-6200 ext. 111.