For Borrowers
Loan and eligibility details
ANCA/Foodshed Capital SOIL Loans:
• Carry 0% interest
• Are available in amounts between $5,000-$45,000
• Have flexible terms – we will work with you to craft a repayment plan that fits your needs
• Have no fees of any kind
• Do not require collateral or personal guarantees
• Are coupled with technical business assistance to help you succeed
• Can be used for a wide variety of purposes
Criteria for applicants:
• Will be established businesses looking to grow
• Have a proven record of success
• Employ sustainable, regenerative, and/or organic practices
ANCA and Foodshed Capital recognize the long history of exclusion and dispossesion of  Black, Indigenous, and other People of Color (BIPOC); Lesbian, Gay, Bisexual, Transsexual, and Queer (LGBTQ) people; and women from agriculture. We welcome and prioritize applications from BIPOC, LGBTQ, and women farmers and food business owners.
The Process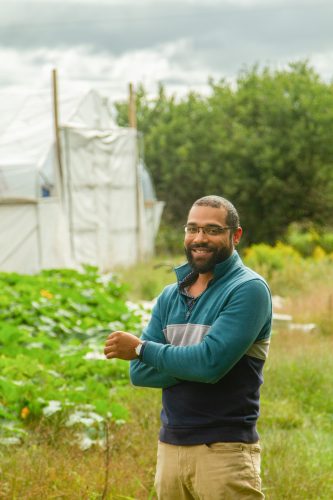 Prior to application:
• Potential borrowers will meet with ANCA staff to discuss their needs
• ANCA staff will conduct at least one farm/business visit to collect information and learn about your business.
• ANCA's SOIL loan committee, which is composed of ANCA staff and external expert partners will convene to determine if there is a good fit and if a loan is recommended.
• The committee will pass its recommendations along to Foodshed Capital.
The application process:
• Borrowers will apply directly through the portal on the Foodshed Capital website.
• Foodshed Capital will conduct the financial due diligence and collect information from borrowers.
• Borrowers should strive to get all requested information to Foodshed Capital in a timely fashion.
• Foodshed Capital will make the determination to approve or deny the application.
• Applications and loan decisions are made on a quarterly basis.
Once a loan is made:
• Foodshed Capital will disburse the loan to the borrower.
• The borrower will make payments directly to Foodshed Capital in accordance with the loan terms.
• Foodshed Capital will regularly report on the borrowers performance to ANCA.
• ANCA staff will conduct monthly check-ins with the borrower for at least the first year of the loan.
• ANCA will connect the borrower with the appropriate technical assistance provider or provide them with in-house assistance.
Questions about the SOIL Loan Fund or the application process may be directed to ANCA's Local Food Systems Program Director Adam Dewbury at localfoodsystems@adirondack.org.
Photo: Julian Mangano of Della Terra Farm recieved a SOIL Loan in 2022 to develop a commercial composting system on his small farm in Castorland, NY.